8 Ways to Make Money While Traveling Abroad
There are many traditional ways of working while traveling so you can earn while you see the world.
Guidelines for travel due to COVID-19 global health, economic and political reasons are subject to ongoing change so it's important to research your destination before you go and make sure it is safe to travel.
This article looks at some of the options available to you for different ways to make money while traveling abroad.
If you feel the travel bug and want to get out and explore the world then read on to find some inspiration for earning a basic income or some extra cash to fund your travels.
1. Teach English
Teaching English as a foreign language is often one of the popular options when looking to make money while traveling as there is always demand.
Teaching or tutoring English can be a valuable source of income, can be done both off-line and on-line and can be quite well paid.
Native English is not always necessary but at least a fluent command of English is essential.
A teaching degree is not necessary but a university degree plus a teaching qualification such as TEFL (Teaching English as a Foreing Language) or TESOL (Teach English to Speakers of Other Languages), while not always absolutely necessary, is generally a requirement when applying for most positions.
Teaching on location (in-person)
There is usually high demand for English teaching positions and tutors in college and university towns both for long term and short term work. This can range anywhere from a few weeks to longer term contracts of a year or more.
Private schools, universities and private tutoring for families can all be common and sought after positions in many countries and locations from cities to more rural areas.
Some longer term contracts may even include accommodation or subsidies for rent so are great ways to make money while traveling abroad and really getting the opportunity to explore a country and maybe even save a little before you begin traveling again.
Local employment laws and regulations will vary from country to country so will need to be checked individually.
It's a good idea to take a TEFL/TESOL course such as the link below will give you the foundation, knowledge and confidence to teach overseas and apply for jobs showing employers you have a genuine interest.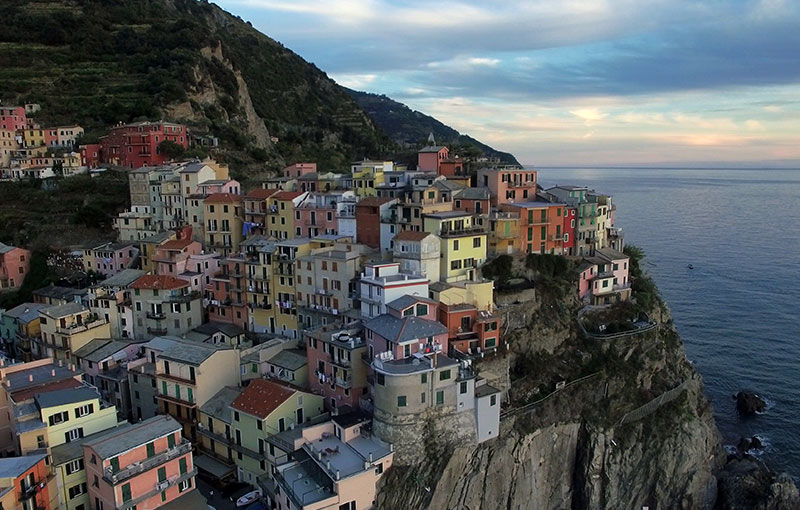 2. Property Rental
While this won't be an option for everyone, if you're a homeowner, then renting out your flat or house can be a fantastic way to earn an income while travelling to other destinations and seeing the world.
If you're in the fortunate position of owning a property then renting it out can pay for your travels instead of leaving it empty while you're away.
If you're planning to be gone for a while you could look at a long-term let otherwise you could rent it out on a short-term basis either through a management company, through a trusted friend or via AirBnB.
3. Travel Photography
You're already traveling and taking tons of photos so why not earn money for something you're doing anyway?
Travel photography can be a way of earning some additional income but it's important to keep your expectations realistic.
Professional photography is highly competitive so chances are you will not get rich overnight or sell your pics to National Geographic.
However if you have some photos that you think are really worth sharing you can pitch them to online, print magazines, newspapers or earn some money from stock photo sites.
Big name stock websites such as Adobe and Shutterstock are always looking for new photos and rely on freelancers to provide them.
In order to ensure you are taking quality photos look at the sorts of photos that get the most attention and hone your skills accordingly whether it be scenery, nature, people, etc.
Good photos are always in demand and maybe another source of income whether this is your passion or simply a way of making a little bit of extra money from the hundreds of photos you've taken.
Sell your photos on [Adobe Cloud] or [Shutterstock] or directly with prints.
4. Local Seasonal Work
Seasonal work at the location in which your travelling is a time tested way of funding your long-term travels. Seasonal work can take many forms depending on the country and the season of course.
Some short-term work lasting days or a few weeks can be paid cash in hand which is handy but take care to follow local regulations in order to remain above board.
Other longer term paid work may require a visa or background checks when involving a contract of employment to legally work internationally.
The many options that exist in terms of seasonal work are huge and varied and depend largely on the location and industries catering to the local community.
There are many countries that offer summer jobs fruit picking in rural areas, helping on farms and often hire international travellers during the harvest season due to the seasonal nature of the work.
This can be labour intensive but is often well paid so can be a great way to save up for further travel while enjoying picturesque countryside and helping the local economy. Picking Jobs is a great website to start looking for this sort of work.
Besides fruit picking jobs there are lots of other ways to make money while traveling abroad in more urban or tourist areas.
These can range from hotel, housekeeping, reception, chalet host, kitchen work, to local amenities or activities instructor (more on this below) and can include both summer (think mountains or beach watersports) or winter (think ski season) resorts.
WWOOFing
In addition to the traditional fruit picking jobs mentioned above a great way to travel cheaply is through WWOOFing.
The WWOOF organisation stands for Willing Workers On Organic Farms and provides a fantastic way to live and learn while volunteering on sustainable organic farms in exchange for food and lodging.
While you won't be earning money while doing this, it can be a great way to keep overheads low while getting to know local areas and people. The WWOOF organisation operates in many countries and you can check them out at WWOOF International.
5. Outdoor Sports & Skills
As mentioned above activities can form the basis for paid work. Hobbies, sports and adventure skills can make for a good ways to make money while traveling abroad to earn a sideline or full-time income.
If you have a passion such as yoga, martial arts, hiking, backpacking, skiing, snowboarding, surfing, kitesurfing, kayaking, sailing, personal training or fitness coaching you could be well on your way to earning money while having a great time doing so.
These skills can be highly sought after and there are many adventurous ways to put them to good use while travelling.
Types of work can range from watersports instructor, ski/snowboard instructor, outdoor tour guide, hiking guide, rafting guide and other activities instructors.
These can present great ways to use your experience and passions to earn income while teaching adults or kids new things.
6. Sailing Yachts
While we touched upon watersports and sailing instructor jobs above another way to earn while you travel is by working on a yacht or cruise ship.
Yachts come in all shapes and sizes ranging from freight carriers to fairly basic cruisers, traditional & tall ships, racing boats to luxury high end yachts.
Working on a yacht can vary and some positions such as skipper (captain) or engineer require specialist skills and experience however it is possible to start as a deckhand or housekeeping without much experience.
Working on a cruise ship can be another option with many land-based equivalent opportunities such as activities instructor, music & theatre, deckhands, restaurant servers and shop assistants.
Working conditions, size of boat and hours can vary depending on the yacht as many are privately owned and with some requiring you to be on call 24/7.
In exchange compensation is often very good with salaries generally being quite generous and many presenting tax free earnings with little to no overheads.
While it's not always rosy, yacht work can give you the opportunity to live a life many people only dream of.
If you're a serious sailor and dream of setting off on your own boat someday, this can be an excellent way to gain experience.
Additionally there are ways of charting your sailing adventures while earning an income when combined with some of the other methods on this list and there are many keen sailors and sailing families who do just that!
7. Bartending & Restaurants
Bartending has always been a popular option while travelling since bar jobs can be found wherever bars are, and bars can be found virtually everywhere people are! Bars and restaurants often hire due to staff turnover in seasonal areas or simply need extra staff to cover busy periods.
If you can serve drinks or wait tables with a smile on your face then it's a good way to earn while you enjoy a local scene. If you can speak the local language that will help in getting your foot in the door too.
Similarly to seasonal jobs bartending and restaurant work has been a common way for years for travellers to earn money while living and exploring a new place.
Something to be aware of is that tips can vary massively depending on country and location and culture. In North America tips can often range from 15-25% and form a substantial chunk of your pay while in Europe tips are more modest, generally around 5-10% in restaurants but it is not always customary to tip at bars. Other countries have their own customs depending on location but can still add up on top of your base pay.
8. International Career Move
Many people discover a new country through applying to work for an overseas company. This way of travelling slowly can take almost limitless forms and there are so many industries where you can forge an international career.
While you will typically need to work normal office hours you could apply to local companies or large corporations often hire internationally.
Many people have experienced living and working for a new company abroad and for sought after candidates these positions can provide additional ex-pat benefits as well such perks such as accommodation, flights, tax breaks, etc.
Of course you will need to make sure you have the necessary working permits and visa's in place before starting work but this can nevertheless be one of the excellent ways to make money while traveling abroad while getting to know locals, living in and experiencing a new country.
Conclusion
There are always going to be hurdles to overcome while exploring a new place but there are plenty of opportunities to earn an income while travelling. Hopefully this post gives you some ideas and has shown you some ways to make money while traveling abroad and some of the tried and tested methods that people have used to work and live while seeing the world.
ways to make money while traveling abroad ways to make money while traveling abroad
More Inspiration
For more inspiration check out this article for more great ways to make money while traveling.
ways to make money while traveling abroad ways to make money while traveling abroad