#SailboatLife: What To Look For When Buying A Boat
Are you looking to spend the sunny, warmer months sailing in beautiful bays?…are you looking to live on board and sail year round? If you yearn for a sailboat life then a yacht may be the best way to do it.
Celebrities, movies and magazines have romanticised the idea of having your own yacht to the point that anyone who can afford to wants one. At the same time there are more sailing families and digital nomads embracing the idea of travelling on the big blue and embracing a slower pace of yacht life.
While you do need to hone your sailing skills through practice and/or courses such as RYA Yachtmaster, you can start with these two FREE sailing courses at NauticEd.
Your pockets don't need to be as deep as Jeff Bezos' to be able to afford a yacht. However before you can sail off into the sunset you need to actually find one that is suitable for your needs.
A boat geared up for cruising will be different than a similar yacht geared up for racing so spending time researching and actually sailing will help you figure out your requirements.
Due to the multitude of brands, styles, options, technical nature and high stakes, this is no easy task when buying your first yacht or even if you've owned a boat before. You could easily be caught off-guard by scammers or charged over the odds for an inferior vessel.
Read on to find top tips of what to look for when buying a boat to make sure you find the best deal.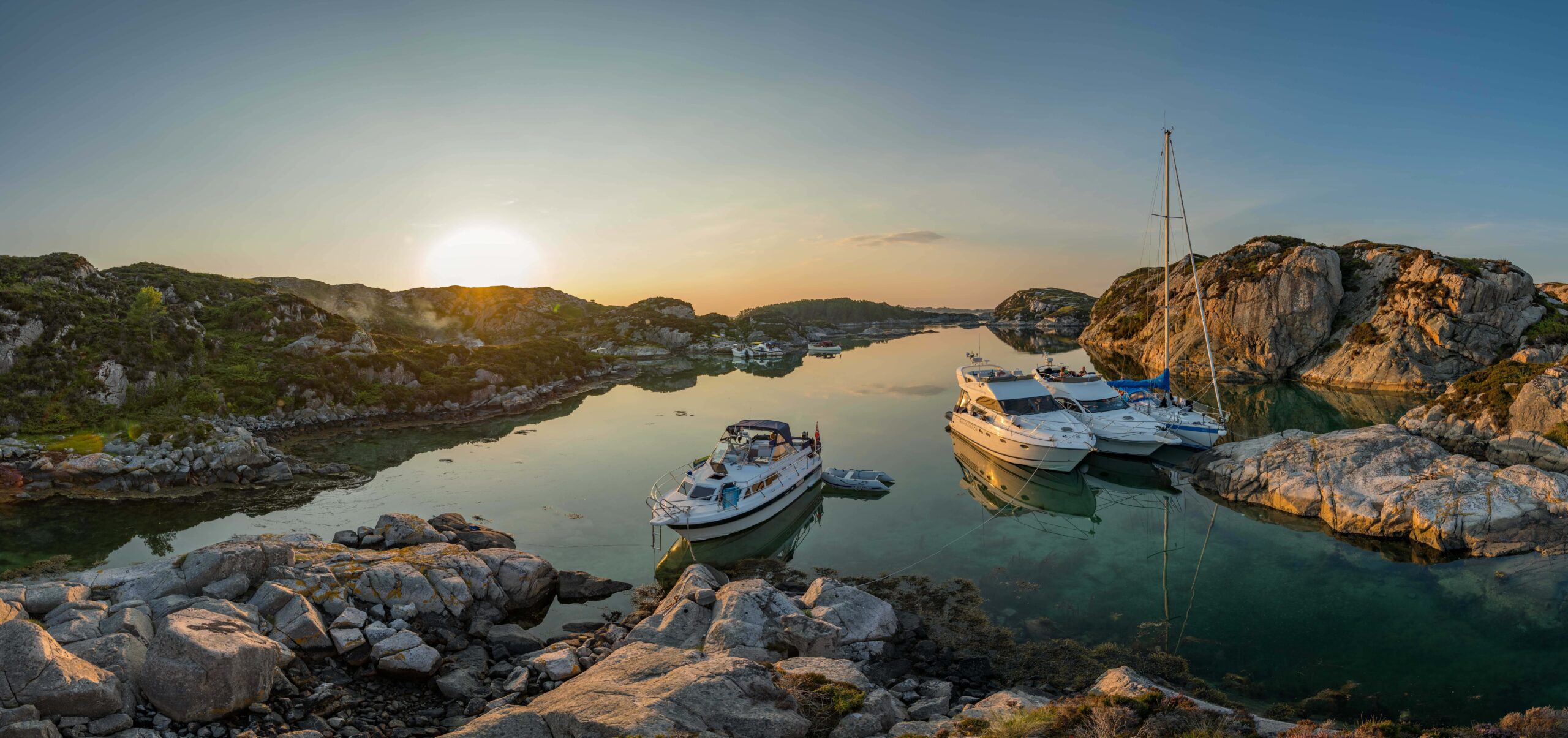 1. What Are Your Requirements?
What size boat would you like? Are you planning to use it primarily for day sails, racing or longer term travelling?
Will you be chartering it out or running a business from it?
How many people do you expect to have on board, besides regular crew? Will you be sailing solo, as a couple or as a family.
Do you want to go fast or prefer to cruise in luxury? How much do you want to spend?
These are some of the questions you should consider when shopping for your ideal yacht. It is often said there is no such thing as the perfect yacht due to the technical requirements and space restrictions it is often a compromise of features relative to the purpose they were built for.
Something to bear in mind is whether you are happy with a production yacht or want to go for a custom build, as this can significantly affect the price and suitability due to the availability of after-market information and parts.
2. Familiarise Yourself with the Prices of Yachts
Yachts are a significant investment and you should expect to spend your money on both the yacht itself and ongoing costs such as fuel, maintenance and other fees.
With that in mind you have a few options, buy new or second hand. Production yachts are mass produced and assembled in factories with general specifications and requirements. They start around £80,000 / $100,000 / 90,000€ and go above £5 million.
Custom built yachts are more expensive, a semi-custom yacht averages around £25 million while a full custom build can fetch £100 million.
The other option is to buy a pre-owned yacht. This brings the initial cost down which makes the dream of owning a yacht more accessible to a lot of people but be prepared to spend more on upkeep and maintenance to repair and replace worn parts.
Buying a second hand boat is good if you want a customised boat or one with character and history. It can be a good option if you are experienced buying yachts or if possible bring someone along who is to help spot any mechanical faults, issues arising or necessary upgrades.
It is good to familiarise yourself with the different brands and specifications as this can also affect the price. Being aware of the different aspects of a yacht is helpful for working out the value of a boat for negotiating with the seller and ensuring you are getting a fair price.
Remember to factor in upkeep and maintenance into your budget. Depending on the size of the yacht this could include crew, fuel, maintenance, mooring costs and insurance.
3. Get Help From Experts
A yacht is a significant purchase and has many elements to it. This is why it's a good idea to speak to different people and familiarise yourself as much as possible.
If possible, enlist the help of someone who already owns the boat you are looking to buy and ask if they can show you how to operate it and highlight anything to look out for.
There are lots of resources available online through videos, tutorials and reading material. You can also go on courses run by professionals that will give you a better understanding of the different aspects of motor boating or going under sail and will help you avoid any pitfalls.
4. Get a Boat Survey
The vast majority of boat buying takes place on the used market and that makes it an active place to go shopping.
If you've found a second hand boat you'd like to buy, a marine survey is much more than just a box-ticking exercise.
While there are lots of nice examples of tidy and well maintained boats out there, there are also plenty of tired old project boats around. Unless you know what you're looking for, it's not always easy to tell the difference.
The more information you can bring together to make an informed decision the more peace of mind you will have and safer you will be when parting with your money.
A marine survey is basically a professional assessment of a boat's condition and value. There are different types of survey that can be carried out such as insurance survey, finance survey and pre and post transport survey.
However the most useful and comprehensive survey for the average boat buyer is a Pre-Purchase or Full Condition survey.
This intends to identify the good and bad points of a vessel in order to give the buyer an itemised list of issues that need correcting with a clear indication of how urgent and important they are.
This gives you a realistic idea of any work that may need to be carried out before finalising the purchase and information for negotiation on the sale price.
In the UK there are two key professional bodies for marine surveys, the International Institute of Marine Surveying (IIMS) and the Yacht Designers & Surveyors Association (YDSA). The IIMS is also considered the leading worldwide professional body for marine surveyors. Both organisations keep lists of members and can carry out surveys internationally.  In Europe you can also look at The Federation of European Maritime Associations of Surveyors and Consultants (FEMAS)
In the US there are a number such as The National Association of Marine Surveyors (NAMS Global), The Society of Accredited Marine Surveyors (SAMS), The Association of Certified Marine Surveyors (ACMS) and Navtech USSA where you can find lists of surveyors covering all specialist marine areas.
In all cases it's important to choose a surveyor who is experienced in the particular type of boat you are looking to buy.
5. Use a Yacht Broker
Just like when buying a property, enlisting the services of a yacht broker can make the process of buying a yacht quicker and less stressful.
Brokers have plenty of experience at buying and selling boats so can help you find the right yacht.
You will need to have an idea of what you want so you can make your requirements clear. Find a reputable yacht broker either through referral or by searching through their advertisements.
6. Be Cautious of Private Sellers and Dealers Without a Credible Reputation
Buying a used yacht from a private seller might be a good way of snapping up a yacht for less but be vigilant for scams or frauds.
If buying from a dealer/broker make sure they have a good reputation. In either case it's good to do your homework.
A good boat dealer will work with you and make it their business to ensure you are a happy customer as they want to uphold their reputation.
If buying privately consider using an escrow service (see below) for exchanging funds as this will offer additional buyer protection. A broker will usually take care of this as well as assisting with any legal documents.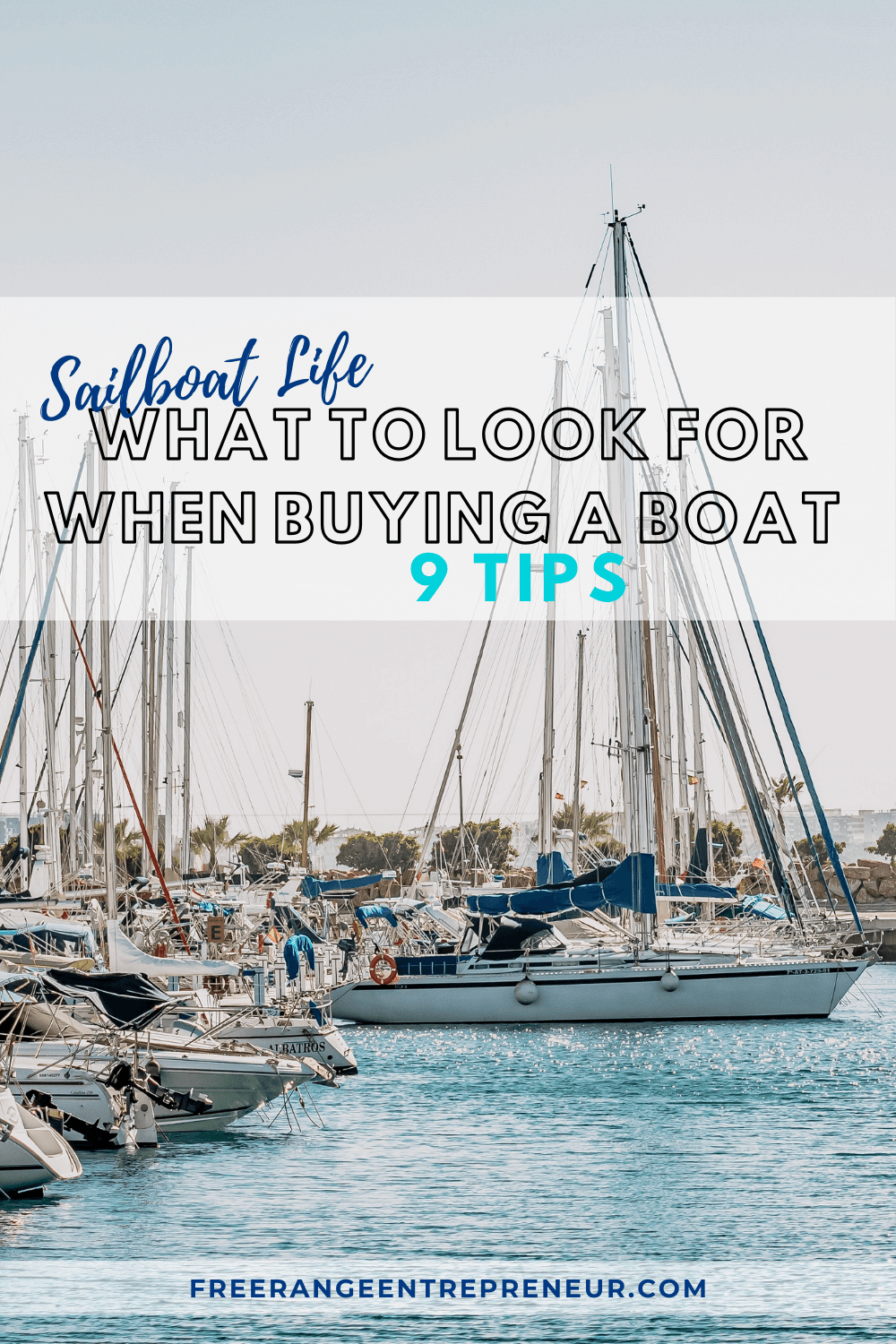 7. Take Your Future Yacht out For a Test
Once you have chosen a yacht it's important to take it out for a test sail just as you would if buying a car.
A yacht will cost a lot of money so it's important to be completely satisfied with the purchase you are about to make.
Ask any questions before you sign the contract. If you can, take an expert along (a knowledgeable friend or even a surveyor) who can point out any issues that may not have been properly highlighted in the advert.
A seller may charge you to take out their boat before purchase but this could help avoid costly bills down the line. You may be able to negotiate with a friendly seller to waive this as part of the final sale.
8. How to Pay For Your Boat?
Exchanging large sums of money with someone you don't know can pose certain risks. Using a third party escrow service can be a good way of minimising the risk when transferring money as part of a high value yacht purchase.
Escrow provides an added security to both the buyer and seller and no money will be exchanged until all conditions of sale have been met by both parties. Bear in mind that by using a broker this is usually taken care of by them.
9. Sale, Sail or Transport
Once you are completely satisfied and have signed and exchanged contracts, make sure you have all the documentation and proof of ownership.
Once the transaction is complete, if you need to relocate your new purchase closer to home or to a different location you can either sail it there yourself or enlist the services of professional yacht transport.
A quick search will bring up professional companies and contractors who specialise in yacht delivery either by land or by water.
You now have a good idea of what to look for when buying a boat which should equip you with the knowledge to help you find the boat of your dreams and live out your #sailboatlife. Then you can really enjoy your new Yacht!